Introduction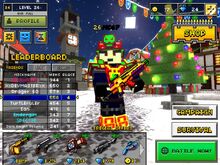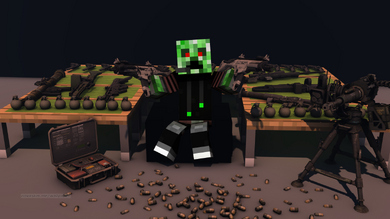 Hello
{{{l<insert name here>}}}
, my name is Kernen, or Minecraftian47, I am 16 years old and I love Minecraft. Also I joined the
Pixel Gun 3D Wiki
to help this page and to contribute my services to whom needs it, I am also the Admin of the wiki. I downloaded Pixel Gun 3D because I needed a new FPS on my iPad. And when I heard all the rage and hype of Pixel Gun 3D, I downloaded it.
Pixel Gun 3D Profile
Overview
So far I have over 5000 wins on Pixel Gun 3D, majority due to Deadly Games, I memorize almost every map and I know where all the chests are, and camping spots to hide in.
Usernames
My username varries from time to time.
iPad
Minecraftian47's Favorites
Primary
Backup
Melee
Special
Prototype UP1 (All-Time Favorite Gun, killed over 50 people in one match)
Premium
Headgear
Armor
Cape
Boots
Maps
Perfect map for sniping people across the map, made people rage quit the game ALOT! Also there is no camping spots, which is the perfect map.
The island provides the perfect place for me to snipe players on and even inside the ship, the design is also amazing
A classic since 5.4.0. this map trained me for my play style; Long Ranged Combat.
Another classic map, trained me for Close Ranged Combat.
Map is very unique for me, this is the only few maps where I can cover all of the spawn locations, the skeleton glitch is also my favorite place for me in the map, accompanied by the sick beat, which I even made a small song out of.
This map is perfect to train me in parkour and I always somehow can pull it off by winning, the only map where I can one-shot players
Even though if I get the wrong side, I get demolished, this map is very fun to watch the unfortunate players get a laser blast through their skull when they spawn. And even get them to rage at me.
The only thing I like about the map is the relaxing atmosphere and the music.
Templates
This are the templates I have made so far:
Melee
Further Contact
If you need me, you can contact me with my email or Instagram

Community content is available under
CC-BY-SA
unless otherwise noted.